An animated short film about ageing,
directed by the awarded director Rosa Beiroa.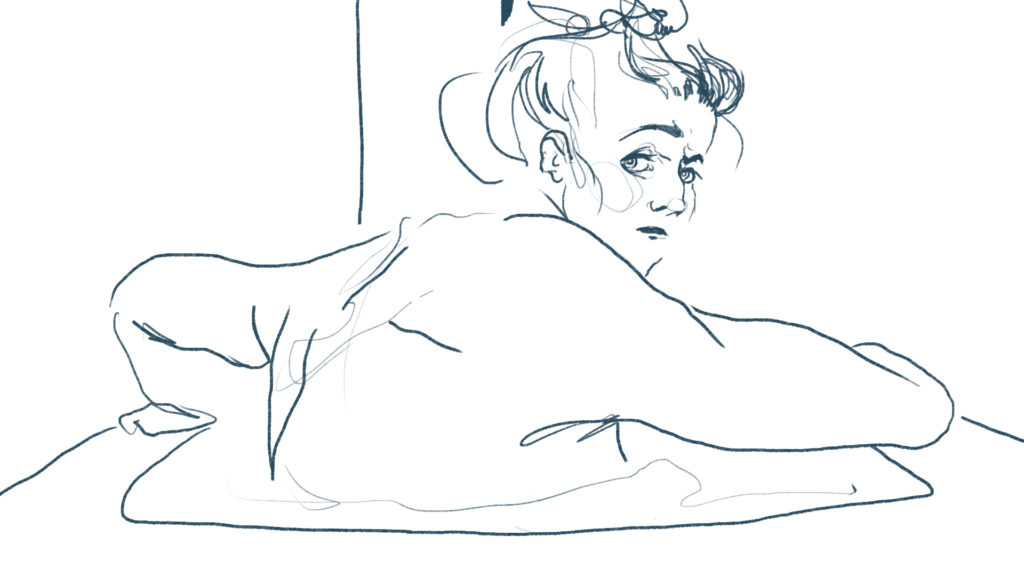 Carmeline tells the story of a young woman who finds herself drawn in a battle against time when her own body starts attacking her by ageing unexpectedly. Our film questions the relationship women have with ageing and our story is based on real experiences. We have conducted filmed interviews as well as anonymous surveys where women shared with us the feelings and thoughts the process of ageing triggers in them, from personal experiences to the way they feel represented in society nowadays. We aim at making a film that will broaden the conversation.
THE FILM IS DIRECTED BY ROSA BEIROA
Rosa Beiroa is a director and animator. Her previous film « in our skin »won many prizes around the world.
Discover her work here.
THE FILM IS BASED ON REAL EXPERIENCES
The team conducted interviews and anonymous surveys in order to make a film that will do justice to the topic.
A FRAME BY FRAME ANIMATION
A combination of digital and handmade images

MORE VIDEOS ON OUR VIMEO PAGE HERE

and the dedicated website
carmelineshortfilm.rosabeiroa.com/
Produced by Perspective & Made Abroad